Teacher Tribe – Enriched Curriculum and Using Music & Movement in Classrooms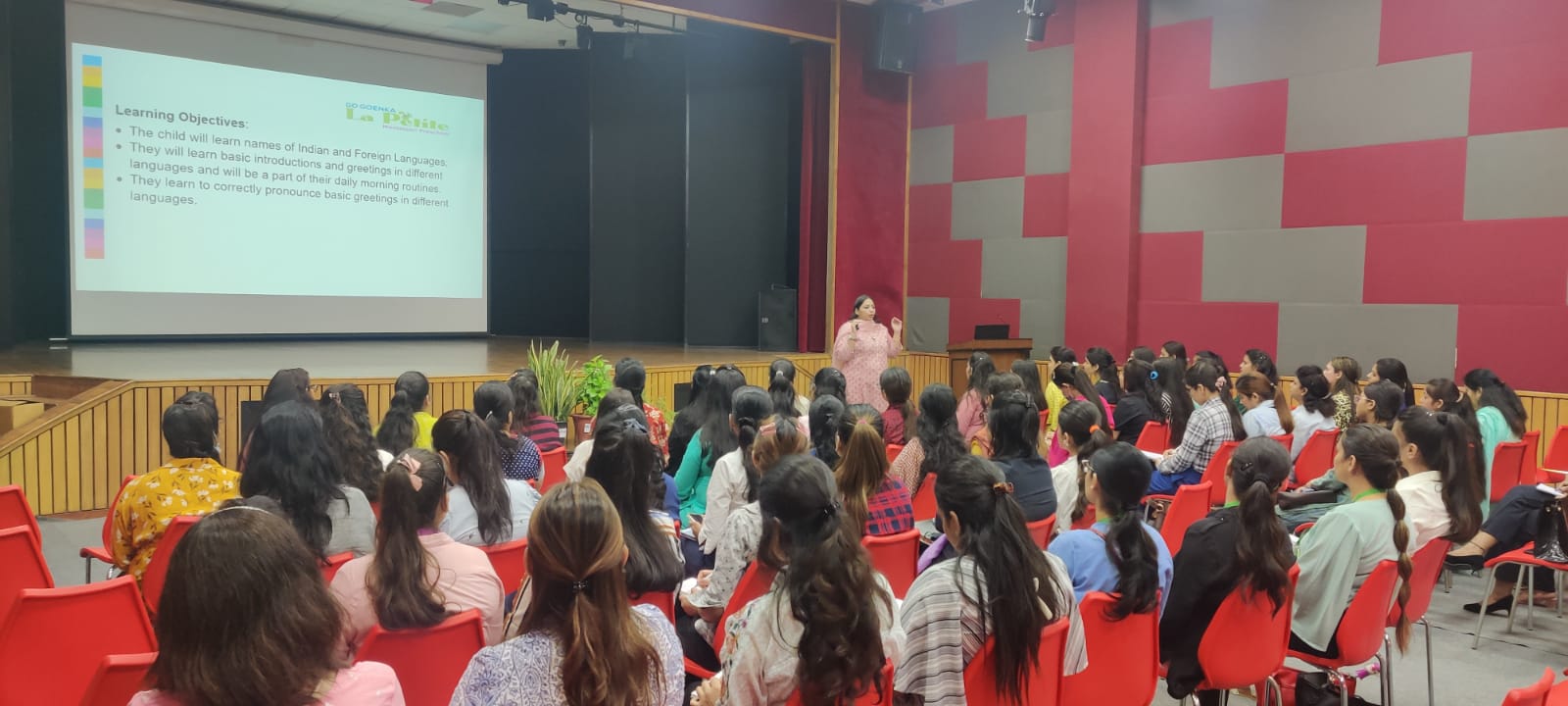 "The usefulness of the cup, is its emptiness." Bruce Lee
People often attend training with half of their hearts, thinking that they know it all and they have done it all.
Continuous professional development keeps teachers motivated and guides them to become better educators. It allows them to step out of their routine and become a learner. Someone else's experience becomes their own strength, enhances their learning curve and leadership skills.
Ms. Samta Dhamija, an enthusiastic Early Childhood Educator conducted a spellbinding and enthralling Music and Movement Session with our Preschool teachers at GD Goenka Public School, Vasant Kunj on July 02,2022.