Practical Life exercise workshop at GD Goenka La Petite Montessori Preschool.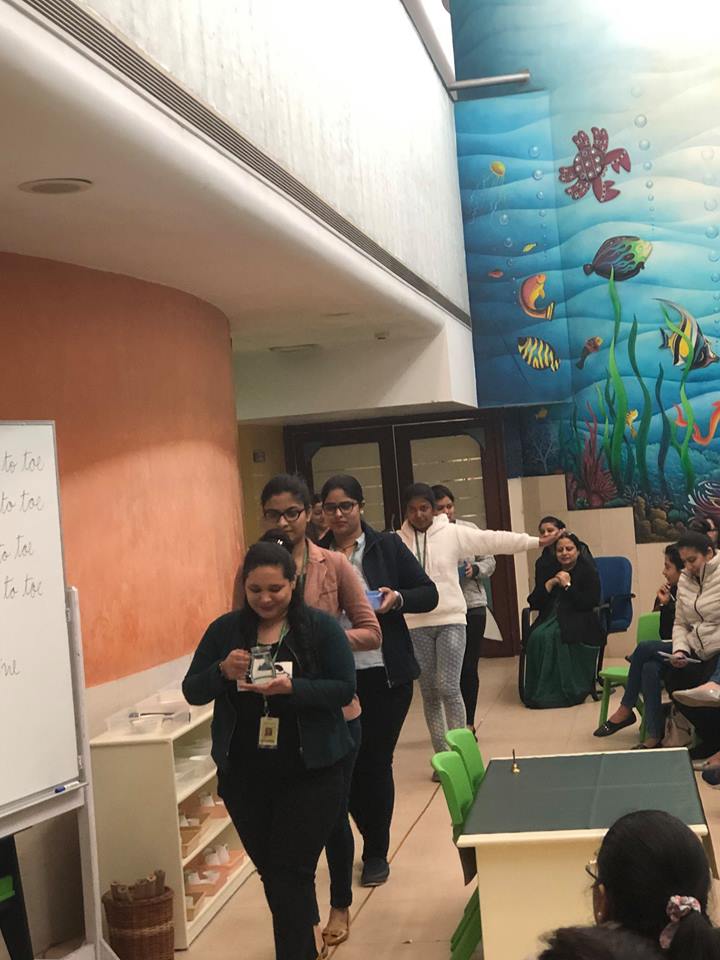 One of the hallmarks of the Montessori method is that it takes full advantage of the child's motivation to learn everyday routines and practices of life at a very young age. The Practical Life curriculum in Montessori provides purposeful activities, which develop motor control and coordination, develop independence, concentration and sense of responsibility.
A workshop was conducted for all the teachers of the GD Goenka La Petite schools by the Teacher Tribe at the GD Goenka School, Junior Wing on Saturday, 16th February 2019 on Practical Life Exercises.
It was an interactive workshop which gave teachers hands-on experience. The session gave insight on practical strategies for interacting with children in everyday situations in and outside the classroom and a lot of follow up ideas for practising extensions and activities were shared.