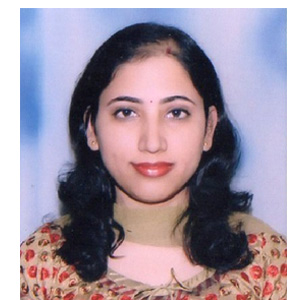 We are extremely grateful to the entire team of G.D Goenka La' Petite, for bringing such a tremendous change in our son Aryan. He has become more confident, attentive and keen to learn new things. Special thanks to Rakhi ma'am and Twinkle ma'am for actively taking interest in the learning of the kids of their class according to each child's behavior and personality. They take care of every small things, not just routine to-do list. Aryan has improved upon speaking, talking and social skills during a short span of time because of the hard work put in by Rakhi ma'am who has got lot of patience to deal so nicely with such a naughty bunch of kids. Thanks to all the support staff as well. Avneet, Anu, Surbhi and more importantly the principal Gitanjali ma'am, who herself is so close to all the activities in school, so warm and welcoming to feedback. Choosing La' Petite has been a great decision for Aryan. I appreciate the efforts of the school in arranging all these out of school real life learning experiences like visit to post office, grocery store, ISKCON temple etc. memories of those events are all cherished by Aryan especially ISKCON temple visit, he sings often " Hare Rama Hare Krishna" so happily.
Aryan is always keen to go to school. La' Petite team is doing a great job, providing an excellent environment with all necessary top class facilities to these little kids the future stars of country in a safe secure and positive environment, lot has been achieved and expect few more things to be accomplished during rest of the session like expecting Aryan to become more independent in terms of eating habits, perform and participate well in sporty beans activities and improvement in his writing and English conversation skill which I'm sure he will be able to work upon under the direction of Rakhi ma'am and Twinkle ma'am who are so kind, loving and focused in their approach towards kids of their class. Also, if we can get an opportunity to have some open chat session with principal / teachers like "Coffee with principal" just a suggestion. Otherwise school admin, teachers, principal have always been ready to listen to our feedback and voice and take action on the same immediately.
A big 'thank you'! From bottom of my heart for your endless efforts in shaping up the future of these little stars. Keep up the good work and may your banner keep flying high! La' Petite rocks!!